Æsir v6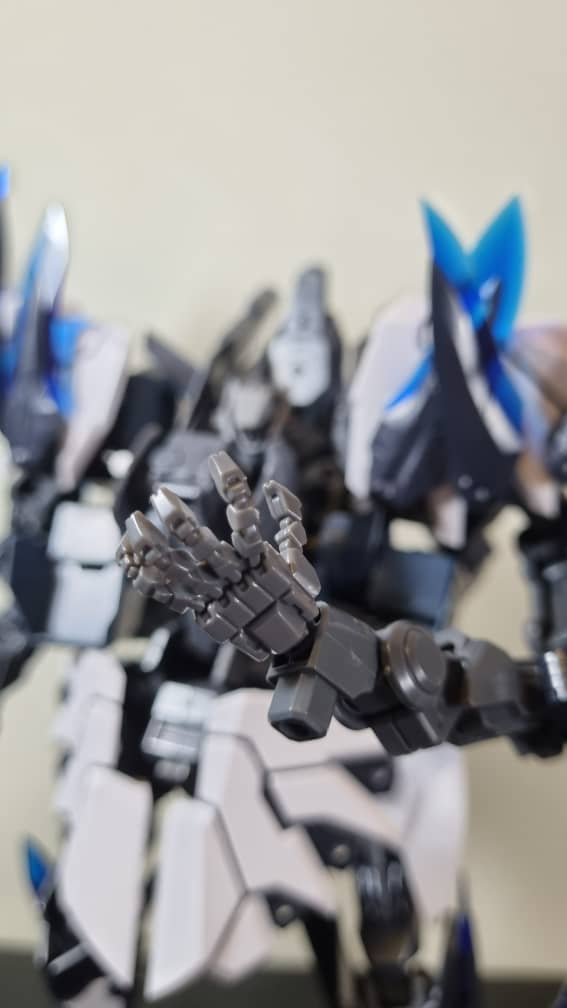 SPEC
TYPE
Mobile Gear
UPDATE
2021/06/10
WEAPON
Æsir core that can be disengaged for other modules
Plasma-charged 'feathers' that overloads the system
Heavy-duty 'ás-mogin' Rail-gun
Atmospheric flight capabilities
PARTS
Mecha Supply 15 Customize Head B
Bulkarm Alpha
Gigantic Arms 07 Lucifer`s Wing
Heavy Weapon Unit MH06 Exceed Binder
Heavy Weapon Unit MH18 Raging Booster
Hand Unit MB40 Wild Hand
Mecha Supply 07 EX Armor A
Heavy Weapon Unit MH15 Selector Rifle
機体解説
The Æsir v6 was designed to be a highly mobile 4th-generation Hexa Gear by the corrupted A.I. Sanat. Since the war has been a stalemate on both sides, this non-piloted mecha was just deployed to the battlefield.
BATTLE POINT
Offensive Power 火力・有効射程性能
60
Defense Capacity 装甲・耐久性能
20
Battle Endurance 継続戦闘能力
70
Search Capabilities 索敵性能
30
Special Abilities 特殊技能
30
作品応募動機/作品に対するコメント
Kitbashing Kotobukiya is fun!
GOVERNOR DATA

NAMEonionymous
UPDATE2021/06/10